Listeria Wars
Loading SWF for the first time...
IT IS A PROTOTYPE, FULL VERSION WILL BE RELEASED AT STEAM (Autumn 2020)
Listeria Wars is a tactical strategy where we protect the hero's body from various infections and viruses by controlling the troops of the immune system. We can observe his personal life and even influence it with side effects.
The scene of the game takes place in the body of the protagonist. We see everything that happens to him in real-time on the little screen. We have at our disposal various types of cells of the immune system, controlling which we protect the body from the attacks of harmful bacteria and viruses, as well as train the immune system. Special actions can cause side effects that affect the plot. For example, on a date with a girl, the protagonist can vomit and they break up, which makes the hero depressed.
Key Features:

Story twists caused by your actions
30 levels (days from the hero's life)
Various bosses
8 types of cells of the immune system that can be upgraded
Fighting that are requiring difficult tactical decisions
This prototype was made on Flash. Currently I remake it on Unity, it will be different from the old one.
What will be in the Unity version of Listeria Wars:
More realistic immune processes. Gems were replaced by Enzymes, every enemy is a certain pathogen, attacks will be more into line with the little tv screen
Catalog of immune system units and pathogens
New gameplay mechanics
Pathogen mode where needs to take over the organism and more
Updated sprites and visual effects
New plot and endings
New control system with the support of keyboard and gamepad
New upgrade system
The time machine that returns back
A lot of little updates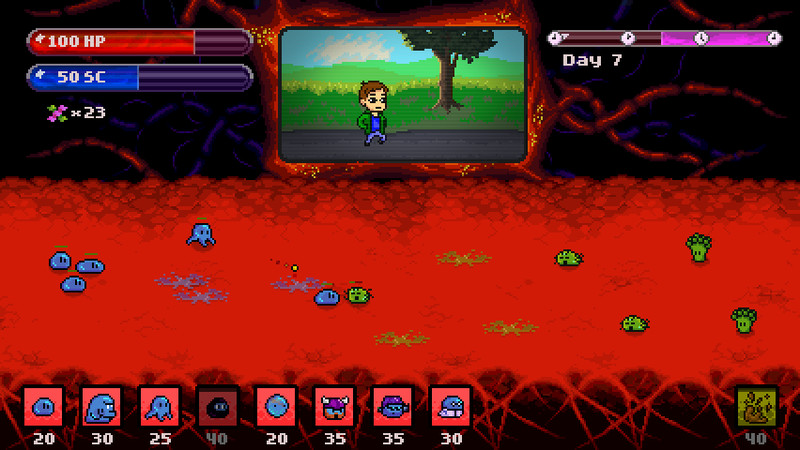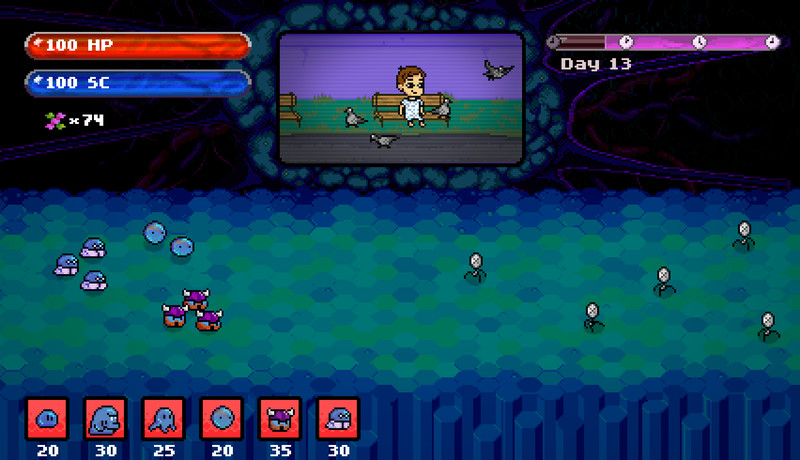 To watch for updates - https://twitter.com/Rubel_NMB
Add the Listeria Wars to your wishlists - https://store.steampowered.com/app/1183010
Comments
Log in with itch.io to leave a comment.
Fun game, love the music and artstyle.
The defense octopus seems a bit overpowered in defense right now.
Good work very cool art style